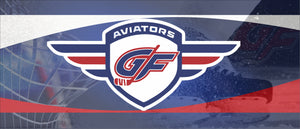 Grand Forks Hockey Apparel
Thank you for checking out our website. Our mission is to build and serve the Greater Grand Forks Community, along with making your shopping as convenient as possible. We are locally owned and operated right here in Greater Grand Forks Area.
Ordering and Printing will be collected every two weeks. Orders will be collected 1st and 15th of each month. Orders will then be printed during the next ordering cycle.
ALL SALES FINAL. Product integrity, such as stains, holes, fabric runs, etc... Will be handled on a case by case basis.

We offer two ways for you to receive your purchased product.
1. In store pickup
2. We can ship right to your home.
Thank you for shopping with us!
Signature Graphix & Apparel
216 2nd St NE, East Grand Forks, MN 56721